Space Walk Technical Setup
Follow this guide to setup a new computer for Space Walk's Reservation Master.
Install Mozilla Firefox
You will need to run an older version of Mozilla Firefox, here is a direct download link:
Mac
Installing for Windows
1. Start the process by clicking 'Run'.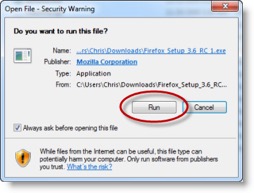 2. Then, follow the steps (a relatively painless process)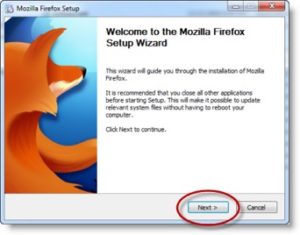 Congratulations, you are done installing Firefox!
Double-click the Firefox icon whenever you want to go online.

---
Installing for Mac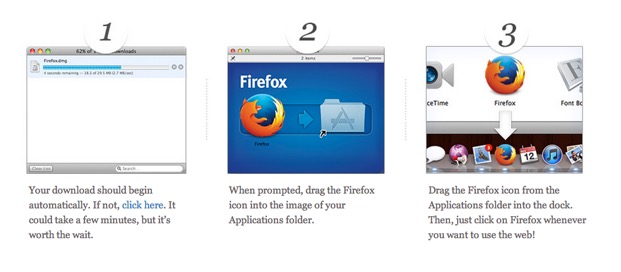 ---
Disable Automatic Updates
Navigate to Firefox's settings page by clicking the hamburger icon in the top right of the browser window.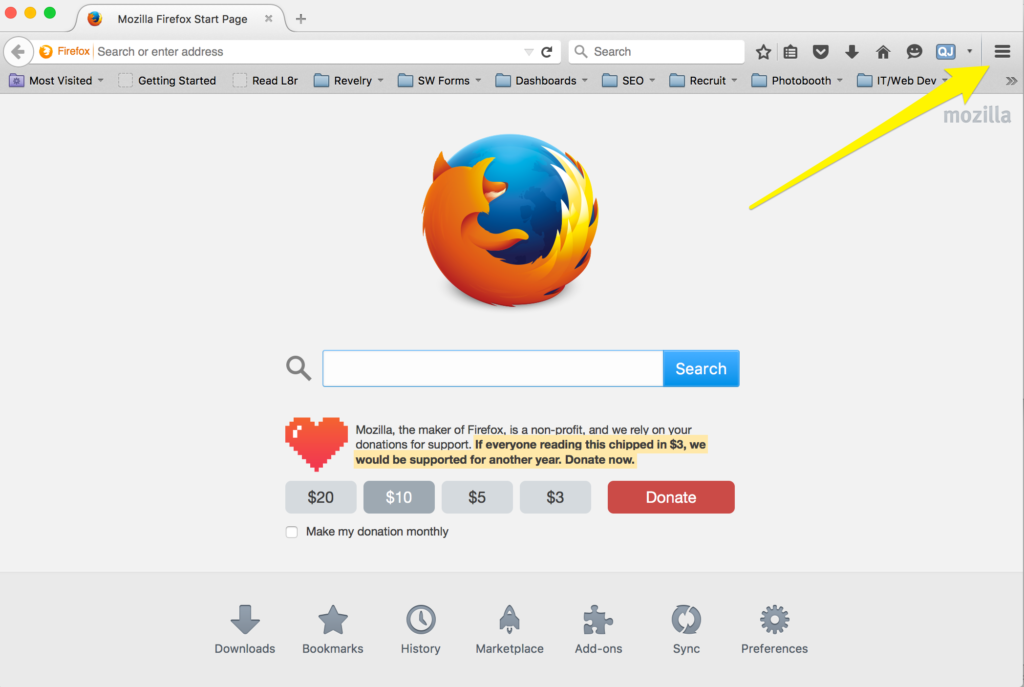 Once you've opened the menu, click Preferences.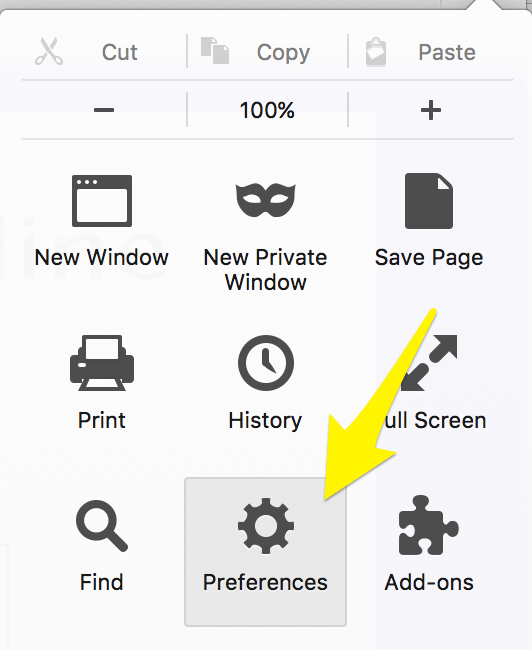 Within the Preferences pane, click Advanced on the left navigation bar, then the Updates tab, then deactivate automatic upgrades by selecting 'Never check for updates'.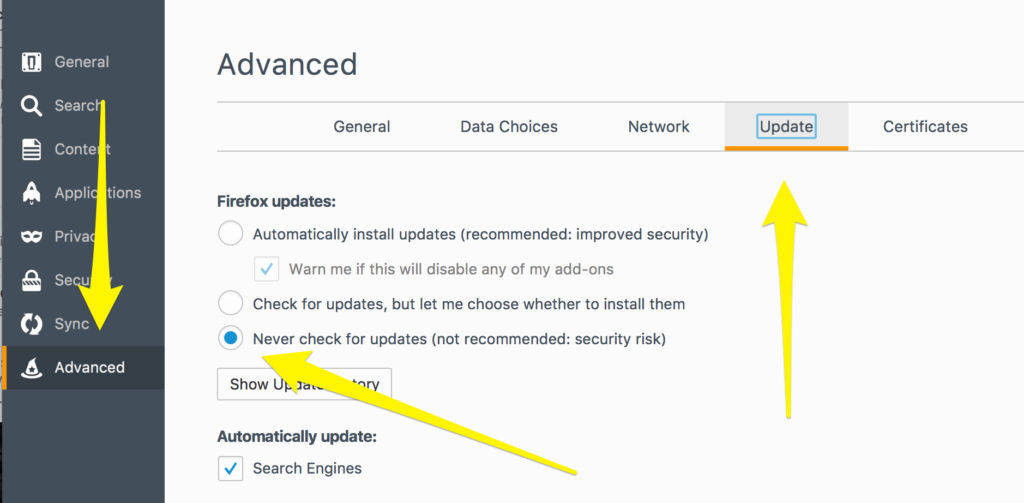 ---
Recommended Java Setup
Follow these steps for the easiest Java Setup
1. Download the install package for your computer:
2. Close all of your browser windows; open the Java installer and follow the instructions.
3. After installation is complete, you will need to open the Java Control Panel:
Windows: Click the Windows icon, select Control Panel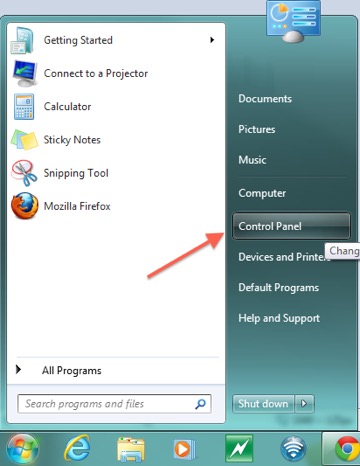 Search for Java in the top-right toolbar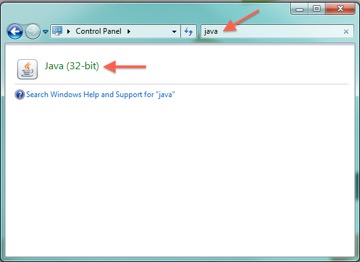 Mac: Open System Preferences and click the Java icon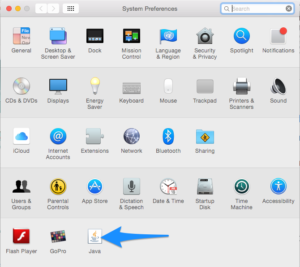 4. Now that you have accessed the Java setting, click the Security tab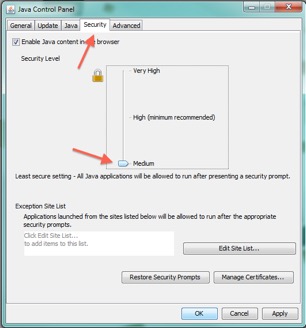 In the Java control panel window that appears, click the security tab and drag the slider down to "Medium". Click apply and then click OK. You will need to restart your browser. You should now be able to print.
---
Don't have 'Medium' as a security option?
In the most recent editions of Java, the Medium security level option has been removed. Fear not, follow these simple steps to get printing:
1. Access the Security screen in the Java settings pane.
2. Under 'Exception Site List' click Edit Site List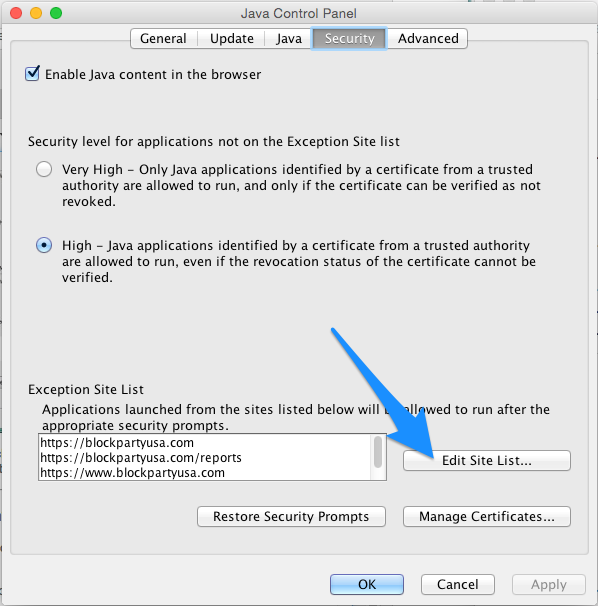 3. Add the following web addresses to the list exactly as they are spelled below.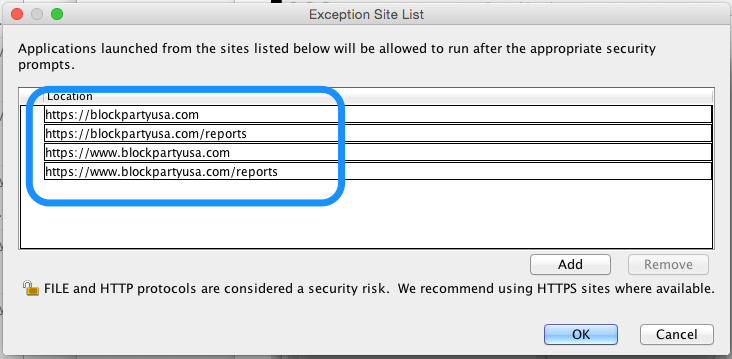 4. Click OK to save your site list, then press Apply, then exit the Java Control Panel. You are now ready to print from Space Walk's Reservation Master!