We are pleased to announce our latest Branch of the Month – Space Walk of Montgomery!
Shannon and Adam Morrell joined Space Walk this past March, taking over for the Falkner family. They were faced with the tall challenge of replacing branch managers who had grown MTG into a consistent Top 50 Space Walk branch. They have met that challenge, and exceeded it!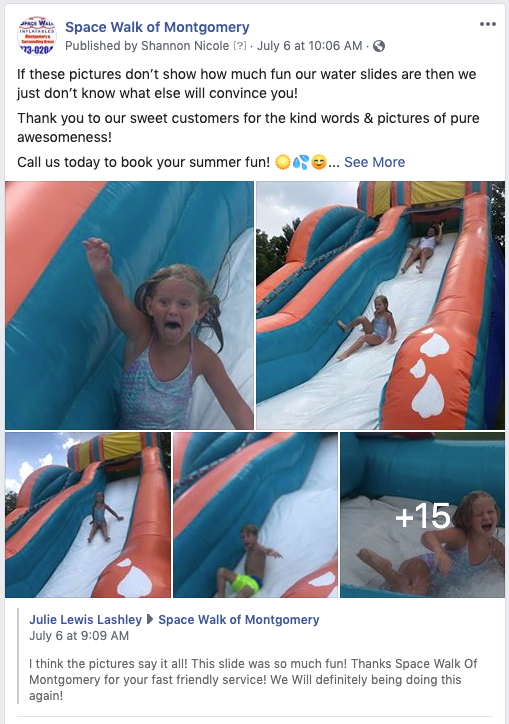 In just a few short months, The Morrell family has taken over a large Space Walk branch, carried over all the existing business, and have now started growing the branch! They've re-energized MTG, leading to their most successful June in over five years. We are excited to watch them continue to expand.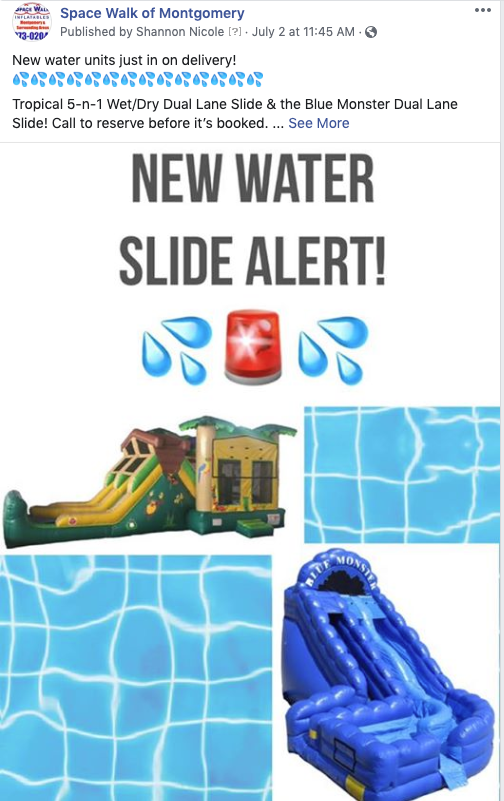 Shannon and Adam are great communicators, and have not been shy while trying to learn the ropes of the inflatables industry. They have utilized Home Office support in many ways, including regular check-ins with the marketing and operations department for advice and support. Additionally, they've utilized the email marketing lists and Facebook they inherited with the branch. Two great ways to stay in touch with your customers, both old and new.
Keep up the great work!