September was such a strong month that we had to recognize two branches for their outstanding performance. Congratulations to Space Walk of Jonesboro and Space Walk of Martin!
This past month, both JAR and MNT grew over 100% in both booked, and finalized, rental totals (DUT). Beyond that, both of these branches have already surpassed their 2018 rental totals (DUT) heading into the final quarter of the year.
Space Walk of Martin, under the management of Sandra and Frank Cochran, are posting their best year 14 years into their management tenure, rising up to #36 in the recent Top 100 rankings.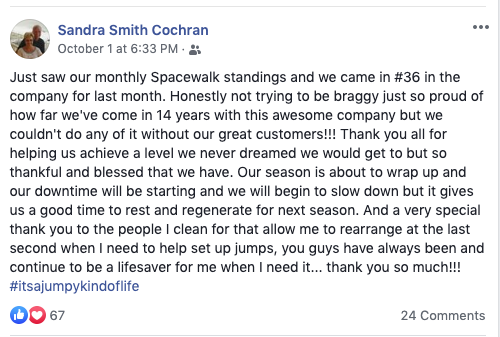 Space Walk of Jonesboro was opened by Tierre Hamilton in 2017. Since then, he has been steadily growing his branch, working with customers like Arkansas State University.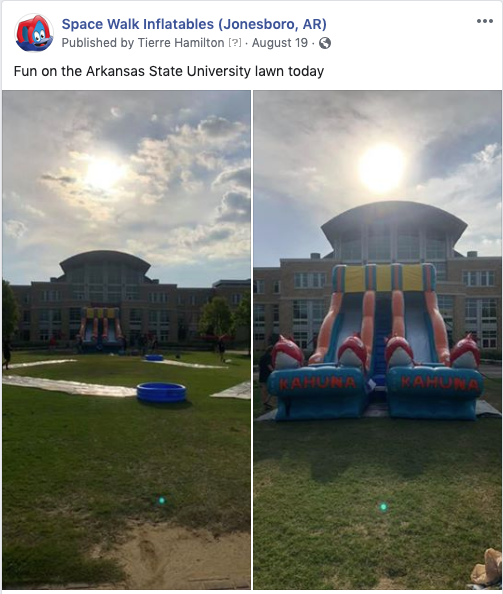 You can check out JAR's Facebook page, which is full of activity, to see what else he has been working on!
Congratulations to both branches on your outstanding performance!