It's easy to get caught up in social media ads, Google rankings, sponsored events and to forget the small marketing efforts. These may seem like simple tips, but if you aren't following them you may be missing out on easy referrals.
Below are some practical basics that will help you convert future customers.
Unit Signs
Every inflatable in your inventory has a velcro rectangle for a unit sign. Make sure all of your units are labeled with one of your custom unit signs. Don't have enough unit signs for all of your units? They are available for $0.00 (aka FREE) at the Space Walk store.
I am shocked how often I see inflatables around my neighborhood from Space Walk's competition without any signs or contact info!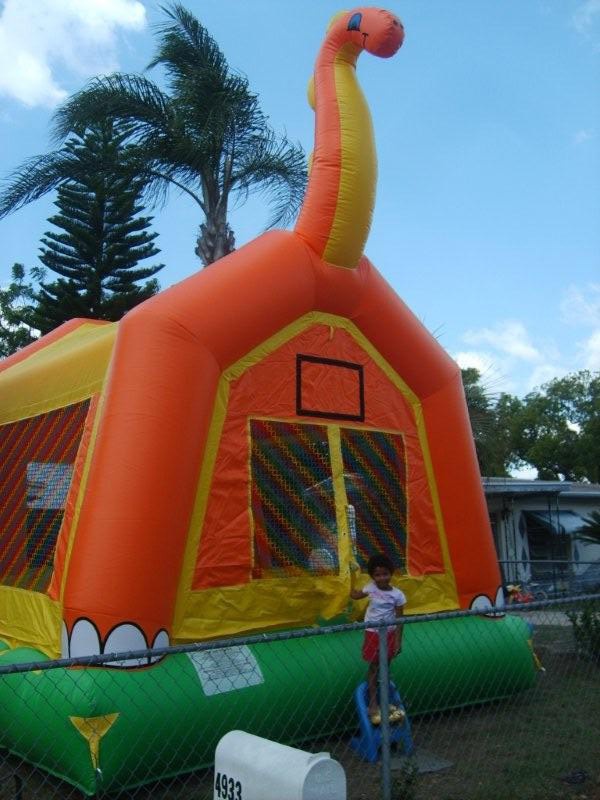 Don't be a dinosaur, use your unit signs!
Car Magnets & Rear Window Graphics
When you are making deliveries, make sure your fellow motorists see who you are! Be sure to put magnets or window graphics on all your delivery vehicles, whether you're delivering or picking up.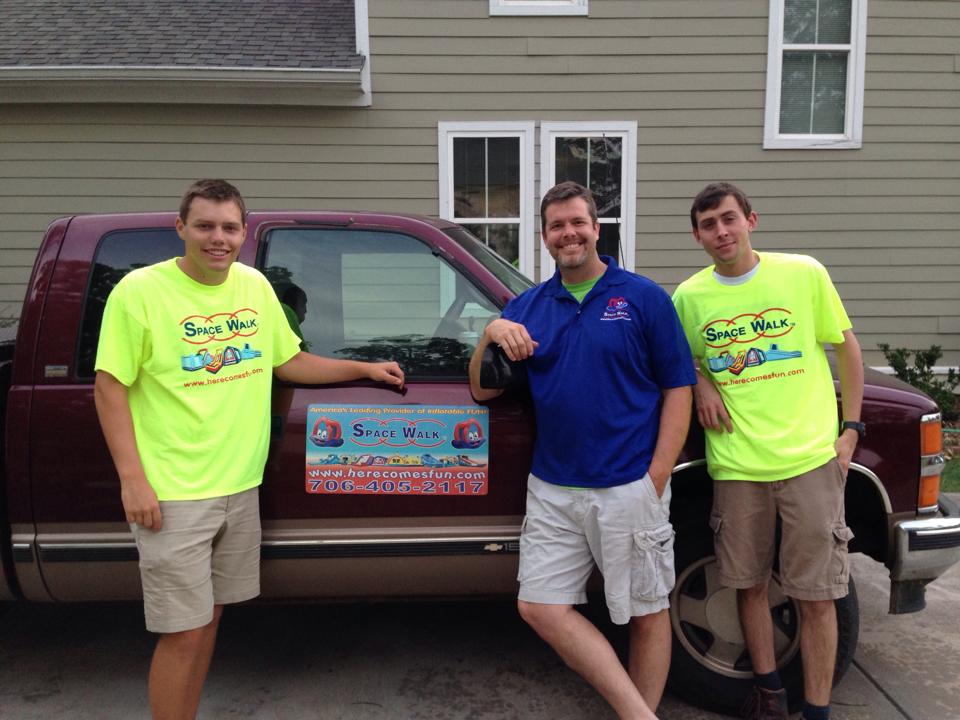 Guarantee yourself hundreds of impressions from potential customers every time one of your vehicles leave the storage unit. Maximize the investment you are already making during deliveries with vehicle graphics. The store has many attractive options! We can also customize designs to order.
Or go all the way with a vehicle or trailer wrap!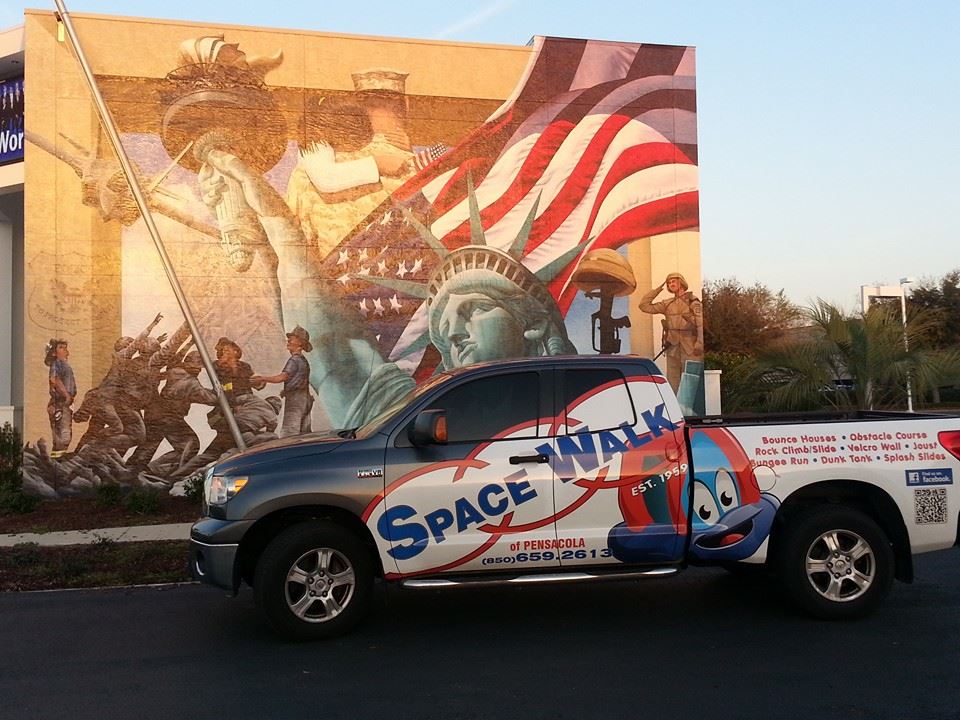 Yard Signs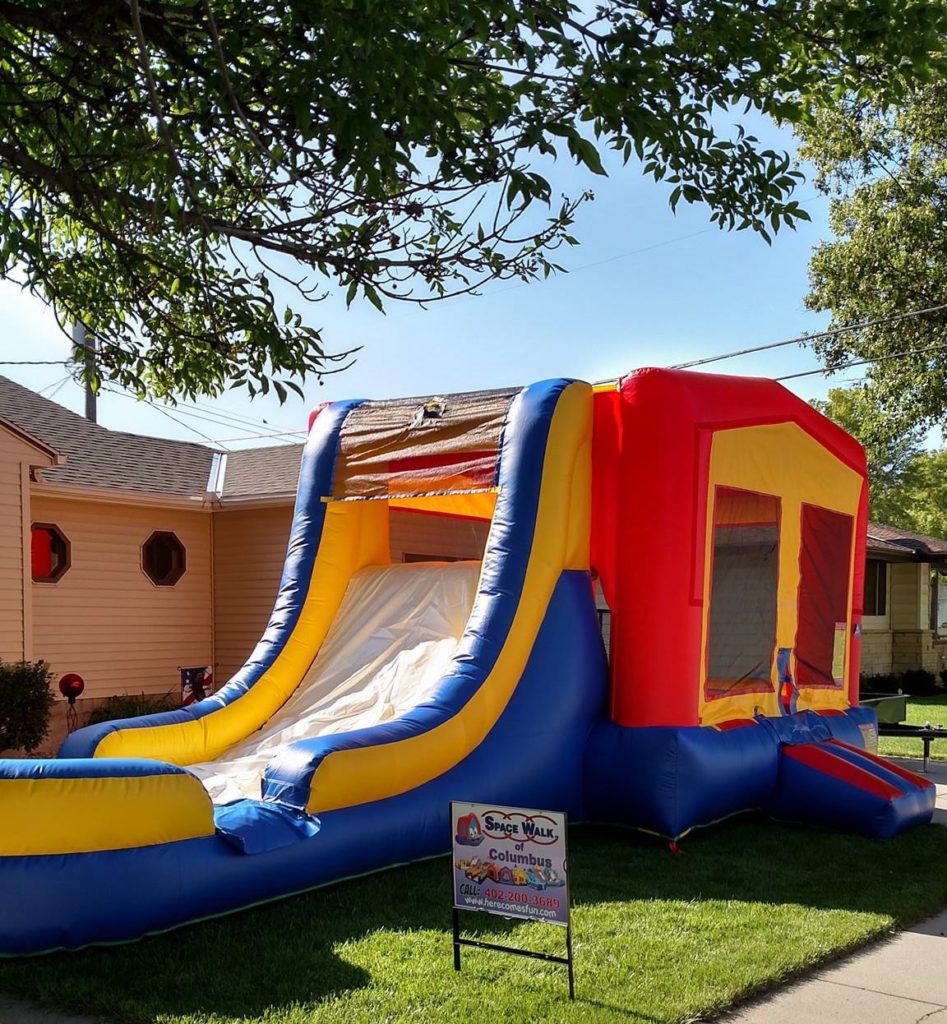 In the inflatable world our business is often relegated to the backyard. But if you want some front yard exposure ask your next customer if it's okay to drop a sign in their front yard! That way any jealous neighbors who didn't get invited to the party can get your number for their next 'exclusive' event 😉
While these tactics all seem simple, they are fundamentals that can only add to your business. All of these materials are available for free or at a discounted price on Space Walk's online store. Load up on materials now so you're ready for the spring rental season, it will be here before you know it!