In a recent update to the system we debuted a few useful links and online resources. These will allow partners constant, simplified access to different electronic resources used on a regular basis by our branches and staff. Keep reading to learn where to find these resources and a glossary detailing their specific use.
To view the Online Resources and Online Forms you must first login to your branch manager profile. Once you arrive on the dashboard click the 'Reports' navigation button.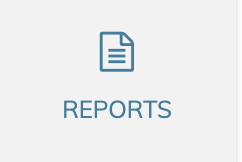 Scrolling down the page, you will see sections labelled 'Online Resources' and 'Online Forms'. Clicking any of these links will open a new browser window or tab. See below for detailed descriptions of each link.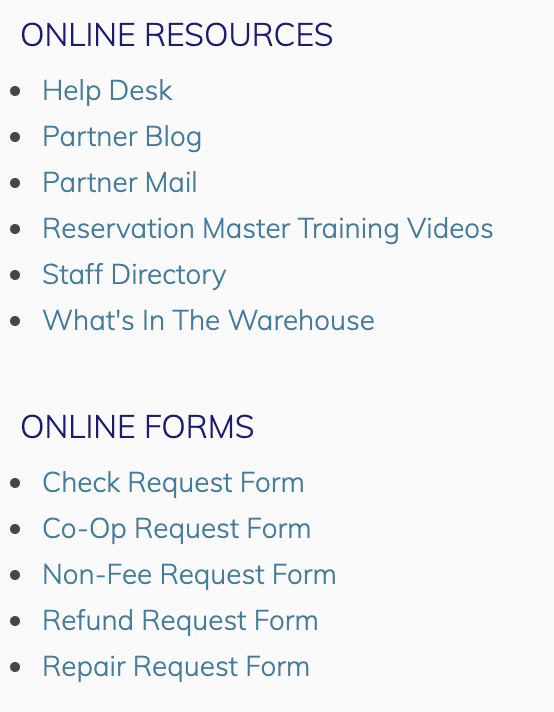 Help Desk – Use this portal to submit or monitor technical help requests. Including problems with RM, email or other online resources.
Partner Blog – The internal news desk for Space Walk, sharing partner updates, news, tips & tricks (such as this guide!), and other announcements.
Partner Mail – Login to your Space Walk email from a browser.
RM Training Videos – A series of explanatory videos exploring the fundamental features in RM and latest developments.
Staff Directory – Directory containing email and phone extensions for the Home Office Staff.
What's In The Warehouse – Website displaying a variety of inflatables awaiting placement that are housed in the Home Office warehouse.
Check Request Form – Form for requesting reimbursement of marketing, inspection, or other expenses.
Co-Op Request Form – Form for authorizing marketing endeavors that will be partially reimbursed from your branch's co-op budget.
Non-Fee Request Form – Form for requesting authorization to donate a free rental or exchange a rental for marketing exposure.
Refund Request Form – Form for requesting a refund for a reservation or transaction.
Repair Request Form – Form for requesting repair to a unit.
Go ahead and explore these new resources for yourself, they are already live on RM!