When the new system launches, you will likely notice a few units labelled CHANGE ME in your Inventory table. Identifying and labeling CHANGE ME units properly will be a top priority for our support team. This guide will go over discovering, identifying, and resolving CHANGE ME units.
What Are CHANGE ME Units?
These are items that are present in your RM inventory, but not displayed on your branch's HereComesFun.com page. This means our importer wasn't able to identify a unit's Item Type during the data migration. Most CHANGE ME units will be either banners, partner-owned items, or miscellaneous equipment.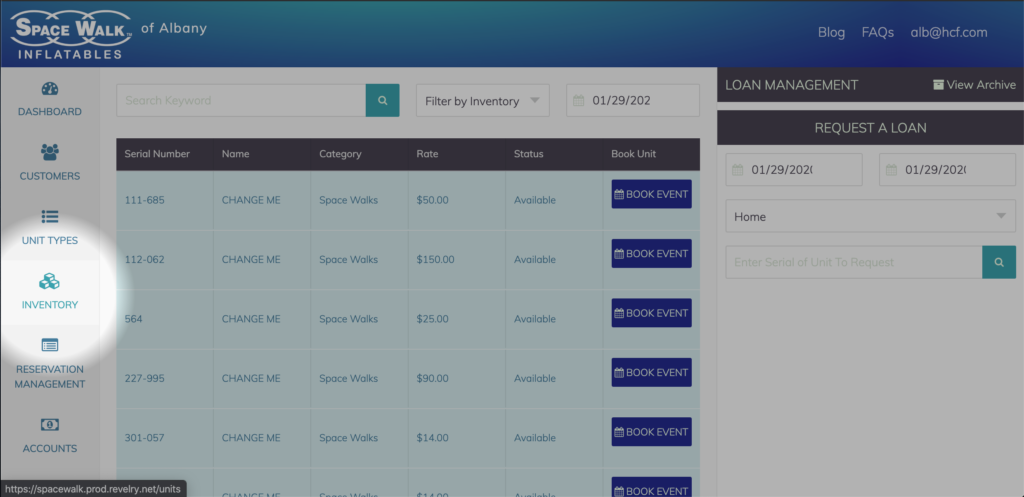 How Do I Identify CHANGE ME Units?
These units will have a matching serial number listed in your RM inventory. We strongly recommend generating and saving a copy of your Active Inventory Report from RM as soon as possible. You can then reference that report and match the serial numbers to identify the item.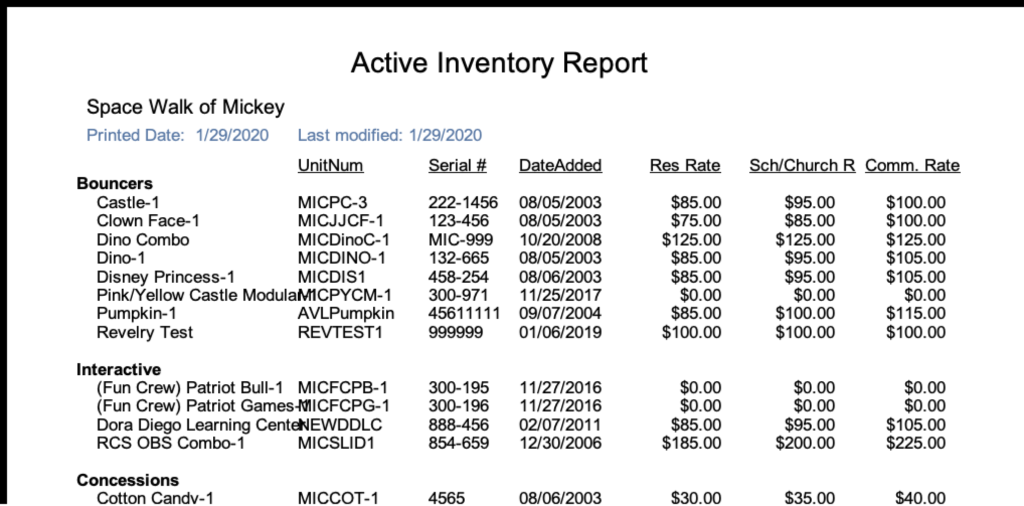 The Active Inventory Report is located in the Utilities section of RM. You can print it out, or save it to your hard drive.
How Do I Resolve CHANGE ME Units?
When the new system launches, make a list of all your CHANGE ME units, and try to identify them all using your Active Inventory Report. Then email your list to our support desk – HelpDesk@herecomesfun.com – once submitted, we will update the ticket as we progress through your list.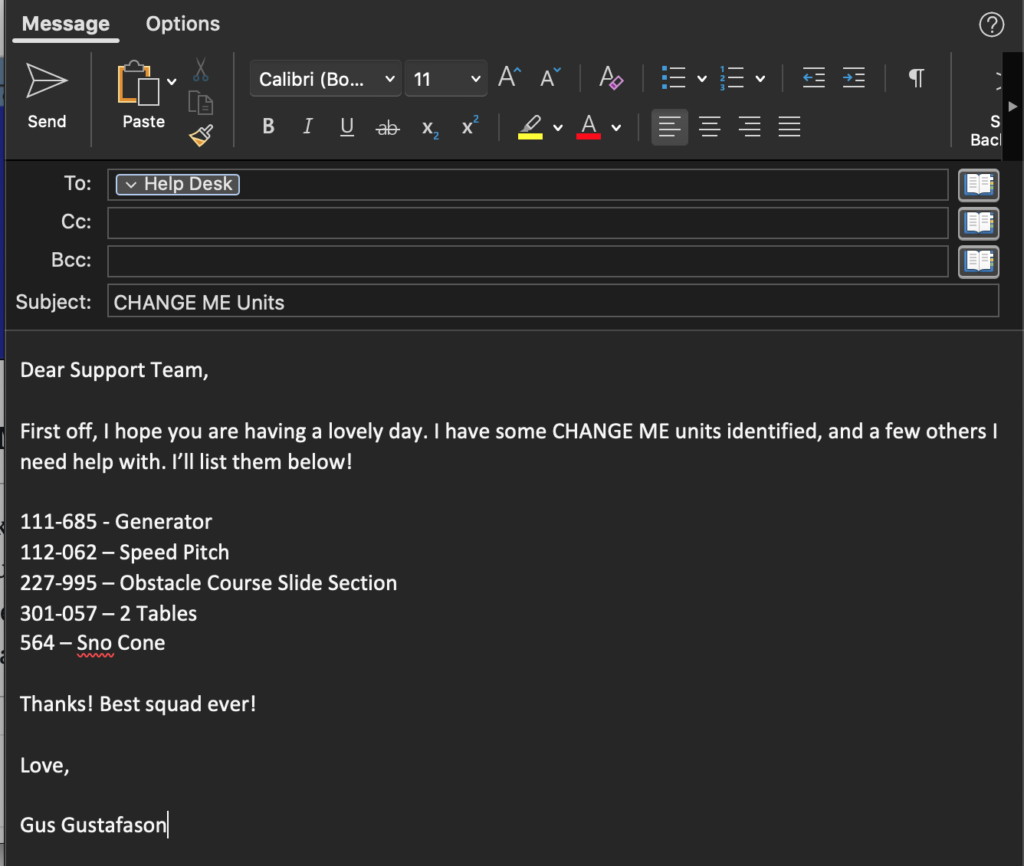 If you would like to hide a unit from displaying on your website, indicate that when you send in your CHANGE ME email. You can also request that we retire/delete any Partner-Owned Items that you want removed from the new system.
---
If you have any other questions or concerns that arise during this transition, please direct it to HelpDesk@herecomesfun.com. This will be the quickest way to receive support during this process.