One of the most important elements of Search Engine Optimization is local business directory listings. This is effective for two reasons:
Anyone using a business directory will be able to find your branch's information easily.
Seach Engine Robots scour the web looking for indicators that your business is legit. The more listings you have out there, with the correct address, website, email, and phone #, means more indicators out there to help you rank higher.
---

This list is in a simple Google Sheet (an online version of an Excel spreadsheet). It may seem overwhelming to look at 55 directories all at once – but no fear – you do not need to register with all 55 at once.
I recommend making a copy of the sheet, then highlighting the completed listings as you go through and register.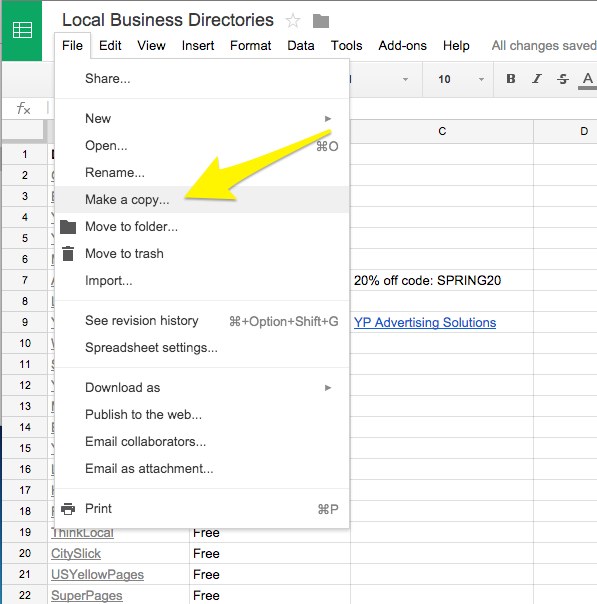 Google is perhaps the most difficult directory to register with. It takes time, effort, and attention to detail and often that will not work even. If you are having trouble claiming, creating, or editing your Google Local Business listing you need to:
Pro Tip: Have a text document that contains your buiness contact info, as well as a short description, that way you can copy-paste all your information – helping you register your listings faster.
No sense in waiting, get started on your list now!