Space Walk delivery drivers spend hours every week traveling for deliveries and pickups. Why not get a return on that investment of time and money with a wrapped trailer? Not only will it make the kids that pass you go wild from the pictures, it gives parents a chance to grab your contact information.
In the age of smart phones it only takes a simple swipe for mom or dad to snap a quick picture of your wrapped trailer. And just like that they have your phone number and website url! Read on to learn more about getting your trailer wrapped.
There are a few factors to keep in mind when considering a trailer wrap. We'll start with the basics:
Design
Box Decal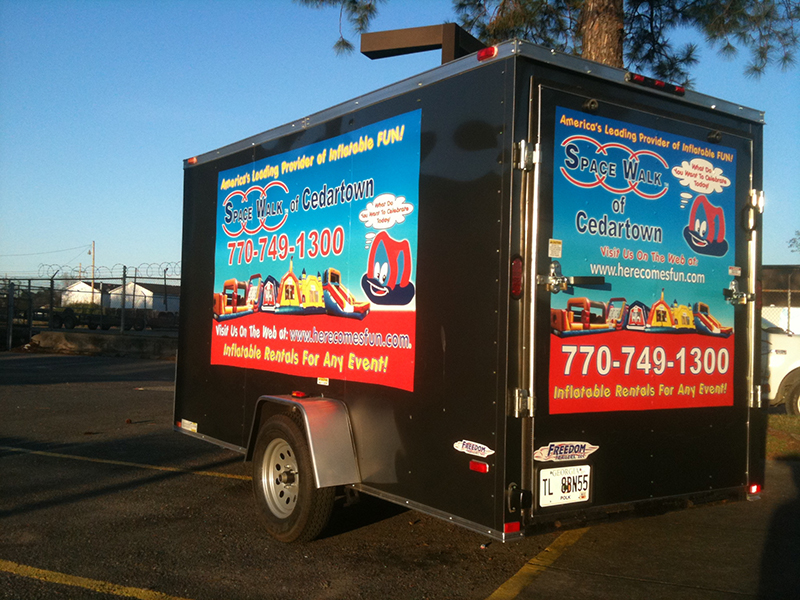 A box graphic like the picture above is an easy to print/install option that will have a lower cost than wrapping the whole trailer.
Die-Cut Graphic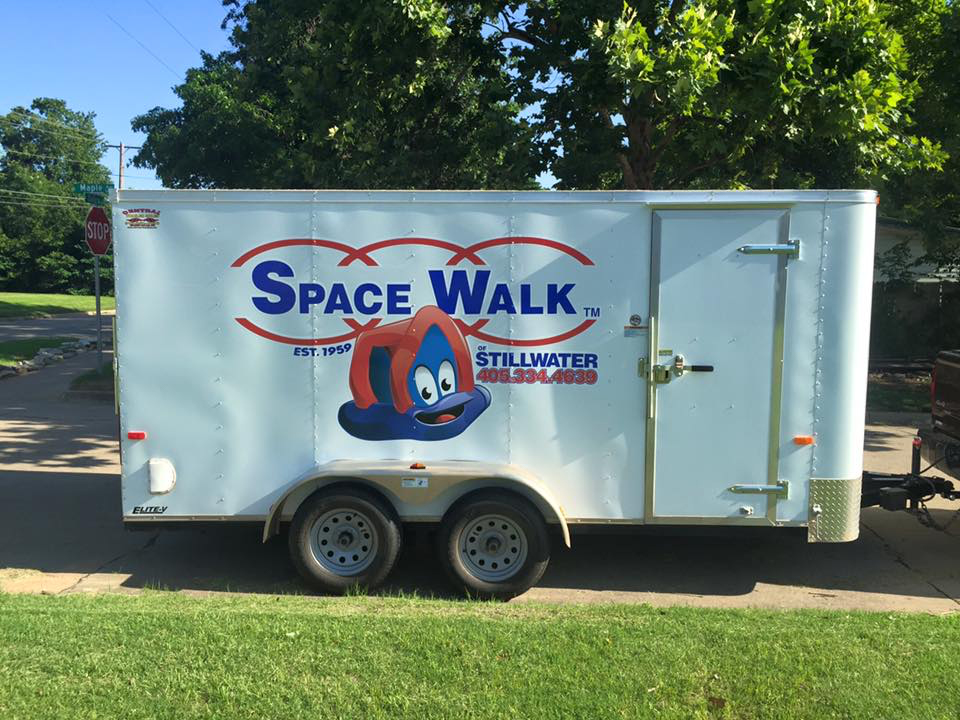 This design looks great and is an effective use of space, which equals cost savings. The graphic was printed on clear vinyl, then die-cut to shape. The material for this is a little more expensive than regular adhesive vinyl, but the total cost is lower than a full wrap because of the reduced coverage area.
Full Wrap
A full wrap is the most expensive, but most eye-catching of the options. It is also the most expensive because it requires enough material to cover every inch of exposed space (front boxes, sides, and doors).
Print
Once you have determined the type of design you want for your trailer, we will work together on determining a location to print and install the graphics. There are a few options:
Print and install in your home community – You would need to find a local shop who prints and installs car graphics. I could assist with negotiating the rate. This is preferred, as it will be easiest to rectify any mistakes made by the printer or installer, and the burden of traveling is avoided.

Print in New Orleans, ship to your branch for installation – This requires finding a car graphics installer near you, which should not be a difficult obstacle to overcome.

Print in New Orleans, installed in New Orleans – the job will take 4–6 hours for install, so you will need a full day in New Orleans while it is being installed. The travel would be an added cost, and if there were any issues it may extend your stay by a day.
Cost
Space Walk will support you by covering 50% of the cost for this project through our Co-Op Program, email me (Spencer) if you need to be updated on your current Co-Op budget.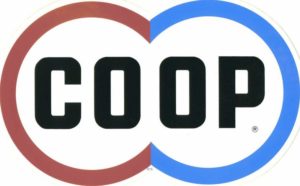 Full wrap trailer jobs run between $2,000-$3,000 total (depending on the size of your trailer), while the other wrap styles (die-cut, box) cost around half that amount. This means you could expect expenses in the range of $500-$1,500, after Space Walk's portion. This cost range accounts for installation and printing costs in total.
---
Want to get your trailer wrapped? First, fill out this trailer measurement form. Next, scan or photograph a copy of the form and email it to Monica with a description of which type of design you would like.
While Monica works on the design, contact me and we'll figure out the financial and printing/installation aspect of the project. Getting a trailer wrapped is a nuanced process which will take 2-4 weeks to complete.