Recently Mark Zuckerberg, founder of Facebook, was interviewed where he remarked that videos would soon replace photos as the primary content in News Feeds. Put simply, video will soon be the best way to get a potential customer's attention.
If used correctly, Facebook videos can drive a lot of traffic and attention to your website. This post will show you how to properly post videos onto your Space Walk Facebook page.
Should I Just Post A YouTube Link?
I do not suggest posting a YouTube link if it is possible to avoid. This is because YouTube videos shared on Facebook require being clicked in order to play.
Videos uploaded directly to Facebook play automatically. This is a big benefit, as users scrolling through their feed will see motion, instead of a link with a play button.
But the Video I Want Is On YouTube!
Have no fear, the internet is here. Want to download this video from Space Walk Home Office?
Then head over to SaveFrom.Net – This website allows you to download movies from YouTube (among other video hosting sites) onto your hard drive.
First, you enter the URL of the video you desire to download.

Then select download, and your options for download will appear:

Select the highest quality version for download, which in this case is 720p (1080p would be the highest quality). From there the file will go to your Downloads folder.
Now it's time to post the video on Facebook.
Head over to your Facebook and click on your status box, then select 'Upload Photo/Video'.

Once you've selected the video file and clicked ok, you will be able to add a text status to headline the video. Make it something that will get users to watch the whole thing!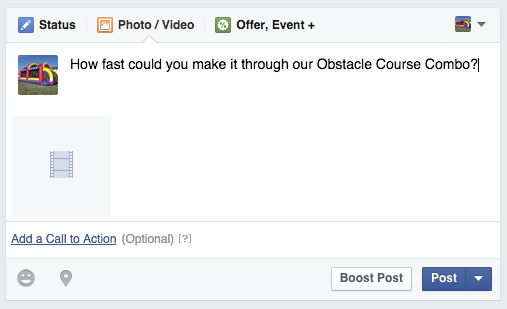 The most important part is adding a Call-to-Action! Fill all of the fields out so your audience knows exactly what they're seeing.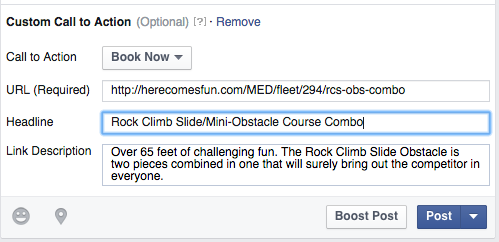 The Call-to-Action will not appear until the end of the video. For this reason I suggest using short videos (30-90 seconds) for unit tour videos. The more that people click through your Call-to-Action, the more organic reach your video will get.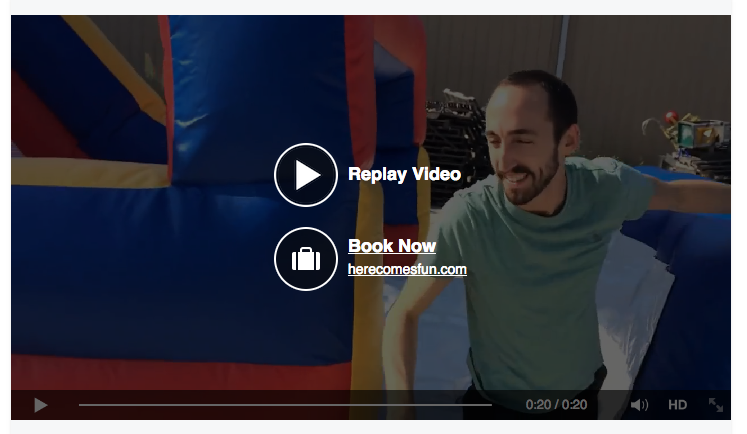 Pro Tip: If your video only features a specific unit, link directly to the unit's page on your website (seen in above example).