You hear it all the time, "Boosting posts will grow your business", "I've made a bunch of money off Facebook for my business", "Advertising on Facebook has ridiculous ROI". But, how exactly, do you use Facebook for business?
There are many strategies! This is my first post in a series of different ways to grow your business using The Social Network. Read on to see how easy it is to boost posts on Facebook!
---
The first step to boosting is having a post
For this example I'm using Space Walk Inflatables' most recent update.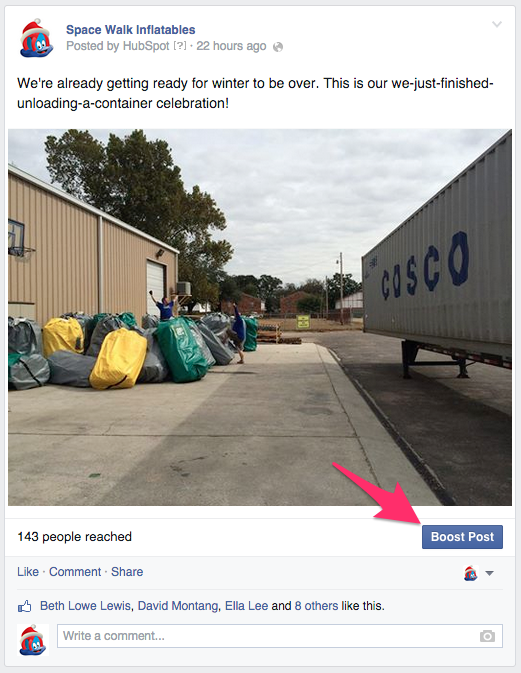 Now You Need An Audience
There are three options:
People Who Like Your Page – This is the smallest target audience group: Only reaches users who have already liked your page.
People Who Like Your Page and Their Friends – This will target the above audience, and friends connected to their network. Can be an effective audience for promoting last minute specials.
People You Choose Through Targeting – This is the most customizeable , and the easiest way, to show your posts to a new, and larger, audience.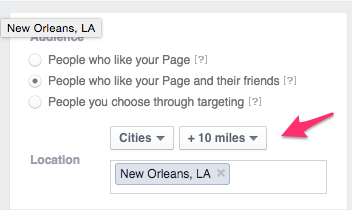 You can filter all of these audiences by city.
For this exercise, we will choose 'People you choose through targeting' as our audience.
Create An Audience
You will need to create a new audience if you have never boosted before. That will bring up this screen: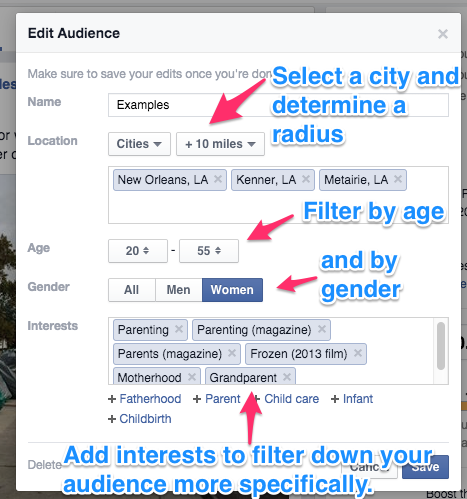 There are many options to filter down your audience as specifically as you would like.
Facebook rewards business users for creating highly specific audiences. This means the more specific you are, the further your dollar will go.
Try out different audiences and interests to see what works best for your branch! Once you've created your audience it is time to set a budget.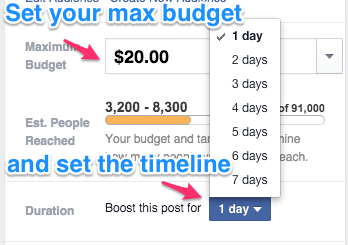 You can select one of the predetermined budgets from the drop-down menu, or click the budget bar and set a custom budget. As you adjust the budget you will see the Estimated People Reached change as well.
Pro Tip: Play around with the budget and see where the reach drops off dramatically. This way you can determine the points where the least amount of spend gets the furthest reach.
Duration determines how long your post will be boosted for. If you set a budget of $20 for two days, then Facebook will automatically ration out $10/day in advertising spend.
---
Now that you've created a post, determined an audience, set your budget, and decided the duration of the ad, you're ready to boost!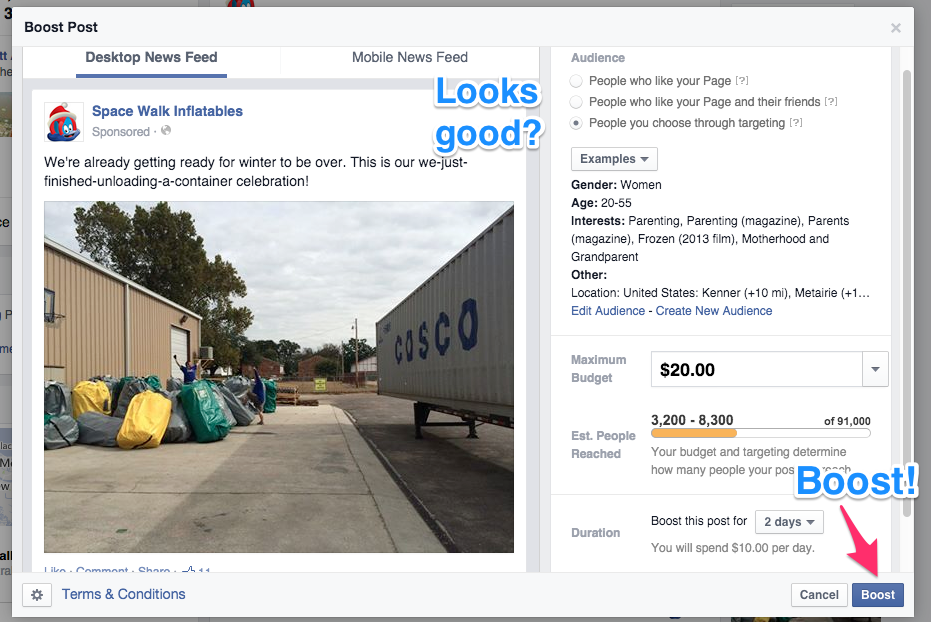 With all aspects of your ad set, you are given one last chance to review the post and make any final changes. Looks good? Launch your ad into the interwebs by clicking Boost.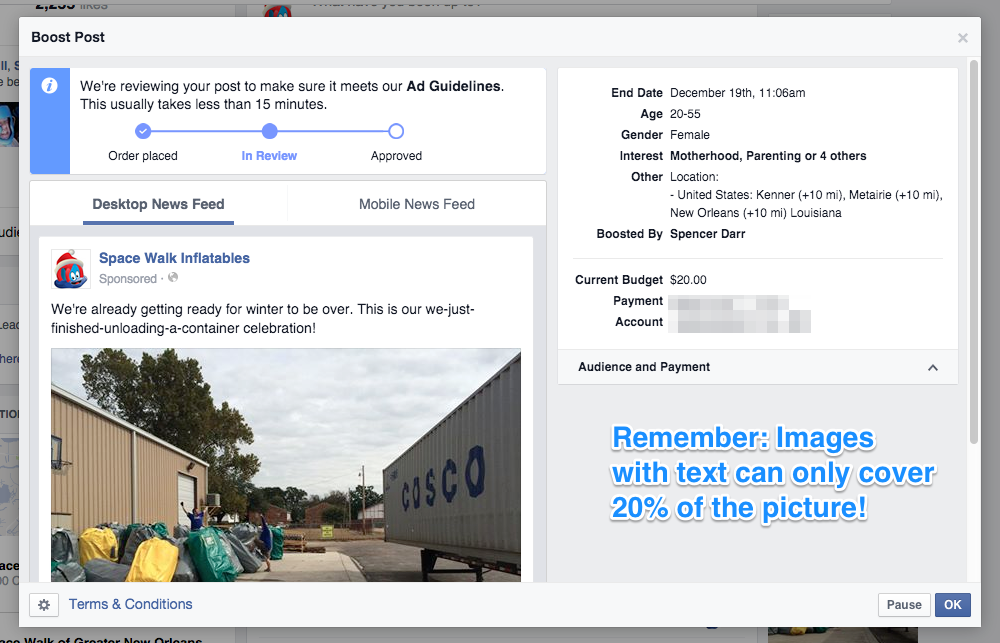 Congrats! Your ad is already being distributed! Facebook will begin your boost immediately. There is a review process that analyzes your ad to make sure it fits Facebook's quality guidelines.
Remember: Facebook will stop your boost if the image on your ad contains more than 20% text. This is to prevent users from boosting memes and other text-based media which Facebook has deemed low-quality. You can use Facebook's Grid Tool to make sure your image adheres to their guidelines.
---
Now it is time to sit back and wait for the phone to ring. Track your advertising so you know what is working and what is not.
I highly recommend reading Scott Ayres' article on how $20 generated $2,400 in revenue for Space Walk of Gatesville!
Stay tuned and In the Loop for the next entry in our series! Question? Comment? Let us know what you think below!