Facebook is an amazing tool that can connect you with long-lost friends, classmates, businesses, and brands. As a small business owner you can use Facebook to increase revenue and profits. Use the following guide to make sure you are taking full advantage of the service, here are five fundamentals of a great Facebook business page!
---
1. Set Up Your Facebook Business Page (Correctly)!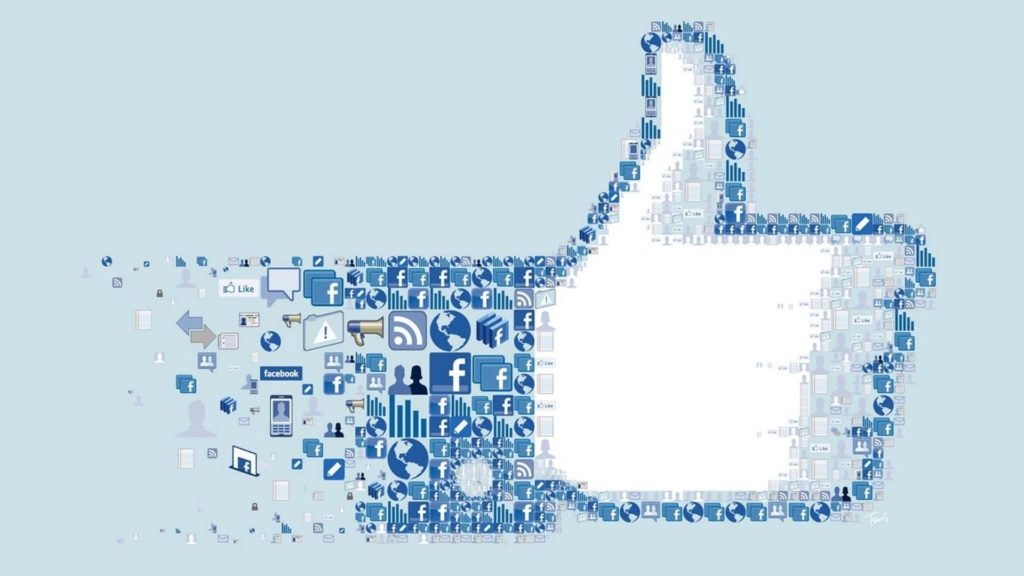 The most common mistake branch managers make is creating a profile for their business. This is against Facebook policy and if discovered will result in Facebook freezing your account. Profiles are meant for people, that means you need to create a personal profile in order to manage a page for you branch.
Once you've set up a personal profile, you are ready to create or connect to a business page. If you do not have a page contact Spencer@herecomesfun.com and he will setup your Facebook business page.
If you have a Space Walk page already, make sure you are connected to Space Walk Inflatables locations map. Also, make sure to have Spencer added as an admin on your page so he can cross-post national social media messages.
Finally, make sure you are connected to the Space Walk Partner group. Hosted by Facebook, this is the best source for the latest partner news. The group is secret so if you can't see this page then contact Spencer about adding you!
2. High-Quality Graphics
First-impressions matter, so make sure you have high-quality images at the top of your page. Space Walk provides new cover photos every quarter. If you prefer a custom graphic contact Monica@herecomesfun.com who can assist you with creating something else.

View current cover photo options here.
In addition to the cover photo, always keep an updated profile picture. You can download a high-quality image of Bouncy here!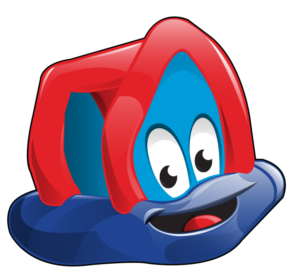 Please do not use a photograph of your business card as a cover photo, or a cropped version of the Space Walk logo as your profile picture. Facebook is a digital storefront that will determine a potential customer's impression of your business, make sure it's clean and pretty!
Pro Tip: Create a photo album that features images of your entire inventory. You can find HQ unit images, sorted by manufacturer, here!
3. 'About' Filled Out!
Once your page is setup and populated with graphics it's time to fill out the details.
Email/Phone Number/Website – The most essential information on your page. Triple-check all of this information for total accuracy.

Hours – You can set up custom hours that display on your Facebook page, take advantage of this!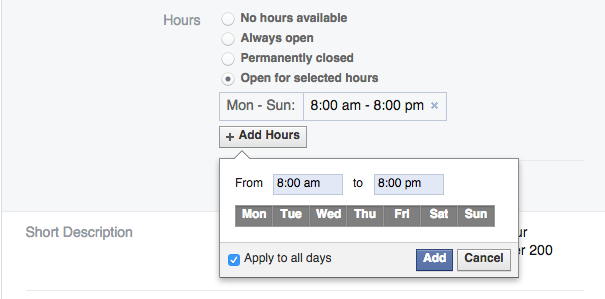 Address – Having an address listed is not required by Facebook, but highly recommended. The address can be your home, storage location, or office. Some partners own other businesses and use that business address for their Space Walk page as well.
---
Descriptions – Facebook has multiple fields for descriptions, create your own, or copy and paste ours!
Short Description – Let Space Walk Inflatables deliver the fun for your next party! With over 200 locations and 55 years of experience we are America's leader in inflatable fun!
Long Description – Space Walk is a locally owned and operated inflatable company, with the support of a national brand. Our inventory includes bounce houses, water slides, inflatable obstacle courses, combos, interactive games, concessions, and other party supplies & equipment.
We are committed to maintaining our reputation as the very best in the inflatable industry. Our mission is to deliver good, clean, and safe inflatable fun to birthday parties, church and school functions, day cares, community/civic events, and more! Rent with peace of mind – we are licensed, insured, and pride ourselves on our customer service. Let Space Walk deliver the fun to your next event – call or message us today!
General Description – Call Space Walk Inflatables to rent a bounce house, combo, obstacle course, water slide, concessions, and other party supplies for your next event! We are the experts in inflatable party fun.
---
Price Range –It is optional to include this badge. If you choose to display a price range, I recommend displaying the range applicable to your bounce house rental rates.
4. Reviews (Matter)
Just like Google and Yelp, Facebook allows users to review your business. It is essential to the health of your Facebook page that you monitor the reviews left on your page! Your strategy for managing reviews should be two-pronged:
Read & Respond – You should read and respond to all of your reviews! If someone takes the time to leave you a review of the service you provided to them, make sure to say thanks! If someone leaves a review with 1, 2, or 3 stars then comment back and see if you can reach a resolution with that customer so that it will not negatively impact your overall customer service.
$5 Back Program– We all know it is usually the unruly and upset customers that leave reviews. How do you combat that? Incentivize reviews on your page! Offer customers $5 back every time they rent from you and leave a review on your Facebook page!

This will create a buffer of positivity to drown out any potential negative feedback.
5. Post Great Content (Regularly)
Now that you have a great Facebook page setup you will want to post interesting content, often. Post photos of your units, flyers/specials, funny quotes, videos, links, and whatever other creative content you can come up with!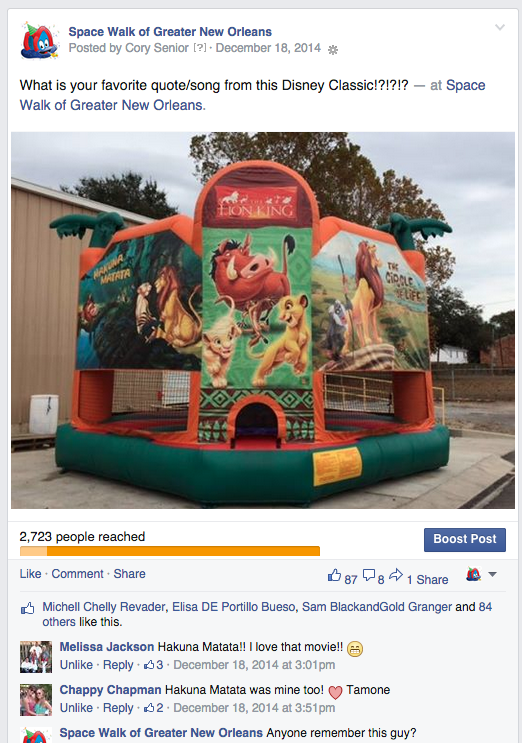 Be disciplined and post at least once every other day. If you have trouble remembering then take advantage of Facebook's post scheduling tool, or the Post Planner app. These tools allow you to create many posts at one time and then schedule them to go out on different days.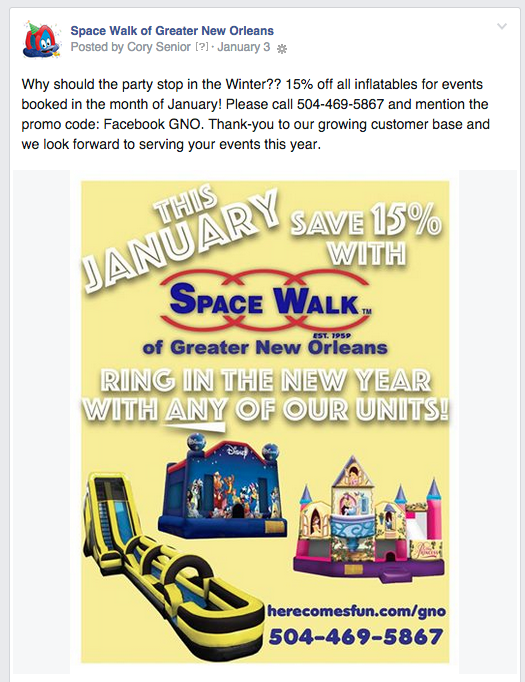 Plan your posts to go out during peak traffic times: 8-9 am, 12-1pm, 5-6 pm, or 8-9pm. Most parent's Facebook activity takes place when the kids go to bed from 8-9pm!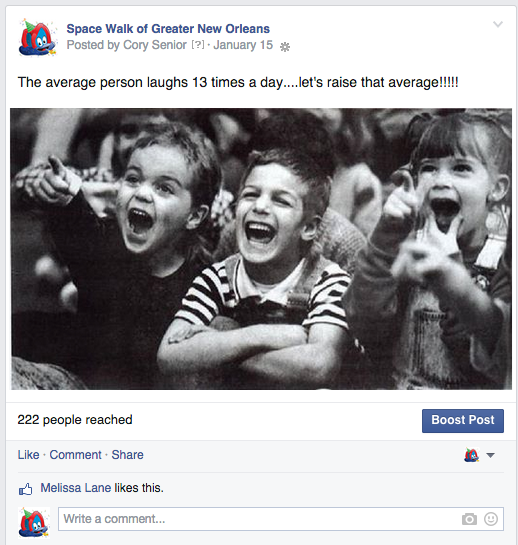 Use questions and funny photos to drive engagement and interaction!
---
By following the steps in this guide you will have a professional, profit-driving, business machine that will outshine all of your local competition. Now that you've gotten started with your page check out our guide on boosting posts to learn more about advertising and growing your business with Facebook.
Keep check in with the blog and Facebook group for the latest Space Walk news, tips and tricks.