A recent Windows update has created some Reservation Master printing issues for some branches. If you are not experiencing this issue than continue using RM as usual.
If you are experiencing this issue than follow this guide to resolve your issue.
Uninstall Java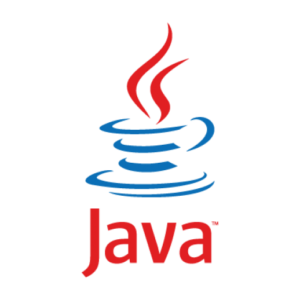 In order to clear up your printing issue you will need to first uninstall your current version of Java:
Click Start then select Settings.
In Settings, select System > Apps & Features.
Select Java and then select Uninstall.
Click this link to view a step-by-step Uninstall Guide with pictures.
Update Java
Updating to the latest version of Java is the key step to resolving this issue. Once you have uninstalled Java, download the most recent release of Java:
Download Java Version 8 Update 66 Windows Online version here
Be sure to download the Windows Online install package of Java.
Update Security Settings
Your security settings may not have carried over from your previous installation of Java. Be sure to verify or update your security settings as necessary. Access the Java Control Panel to adjust the Security Settings:
Windows: From Windows Search Bar type 'JAVA'. In the search results, select Configure Java. The Java Control Panel will appear.
Mac: Open System Settings and click the Java icon.
Once you have accessed the Java Control Panel, select the Security tab.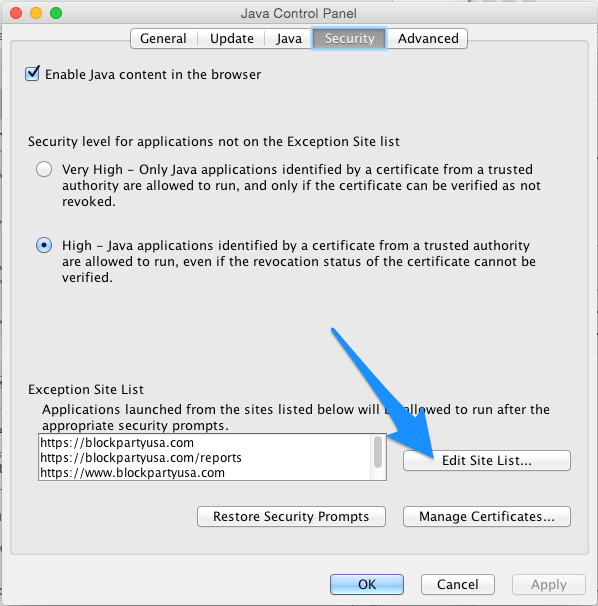 Under 'Exception Site List' click Edit Site List. Add the following web addresses to the list exactly as they are spelled below.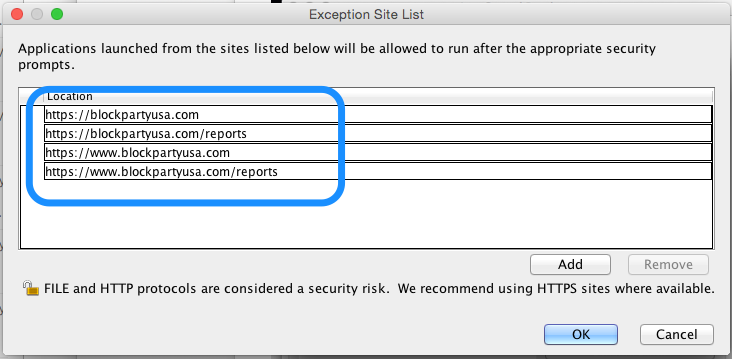 Click OK to save your site list, then press Apply, then you can exit the Java Control Panel. Head over to BlockPartyUSA.com and you should be ready to print. Make sure to use the Firefox browser.
Pro Tip: You may be prompted to activate Java the first time the plugin is ran on your browser. When asked, select Allow and Remember.