I wanted to share a recent email chain forwarded to Home Office by our Orlando partner, Tony Liberti. In this email chain you will see how Tony predicted potential complications the day of the event, utilizing his decade of knowledge in his community.
Different venues have restrictions for different events, such as a water slide in this case. Make sure you make notes of the preferences and restrictions at the top parks, clubs, and other event venues in your territory!
Sent: Tuesday, May 5, 2015 1:48 PM From: Rhonda
Hello, I just left you a voicemail. What I'm hoping to get for the kids is a double water slide (appropriate for 5th graders) and a slip and slide (double lane). I have a somewhat tight budget as we tried to keep the costs down for the kids. The event would take place at The Golden Bear (Caitlyn suggested your company) on level ground. They have three circuits for our use, however we would need the hoses brought by the company that is hired as well as the usage of sand bags only as we can't put stakes in the ground. Are you able to assist us for $500? If I wanted to add a sports inflatable, which is the most cost effective as I would have to pay for it?
On Tue, May 5, 2015 at 9:42 PM, From Tony
Good Evening Ms. Rhonda, 
My apologies as I was out of the office on installations all day.   It should have only been a half day, but sometime things just take longer for some reason or another. I totally feel we can accommodate what you are looking for.
The 18' Double lane slide is quite acceptable for your age group.  We also Carry double lane slip n slides as well.
We can honor these 2 for a package price of $485 + taxes. No problem on extension cords and sandbags 🙂

I can add the sports games and total the package out at $675 + taxes.
Let me know if this is all acceptable.
Sent: Tuesday, May 5, 2015 11:20 PM From Rhonda
The function will be at the Golden Bear Club on Wed., June 3rd.  The kids should start arriving at 2:15 and the party is set to conclude at 6pm.  I will be your point of contact and the person that pays you :>)  When you come through the Chase Road gate give my name (Rhonda Pelak) and explain that I am having an event at the GBC (its called the WES 5th Grade Celebration).  If you have any issues, Caitlyn would be your contact at the club.  So far 145 people are coming to the event (half of which are children).  The pool will also be open for the kids.  
When you know who will be setting up for the party, please provide me with their name and I will enter the information into the Capsure system we have onsite for security (that way they don't need to call anyone and won't delay you).  
Just to reconfirm, the total cost is $675 (plus tax) and should be paid by check?
Thanks again, the kids will be thrilled.
On May 6, 2015, at 12:03 AM, From Tony
I emailed you a confirmation invoice for you. Payment by check is fine.  I do need to collect a $100 deposit though as this is still a month out during a very busy time.
Sent: Wednesday, May 6, 2015 7:56 AM From Rhonda
Please note that my address is [REDACTED].  I am not an employee of WES, just a parent of a student.   
In addition, you will be setting up on grass near the gazebo.
Should I send you a check, Paypal or a credit card number to reserve?
On Wed, May 6, 2015 at 11:39 AM, From Tony
Is GBC ok with waterslides being over by the gazebo? They are very particular about the lawn.  It will become very muddy there with 2 waterslides.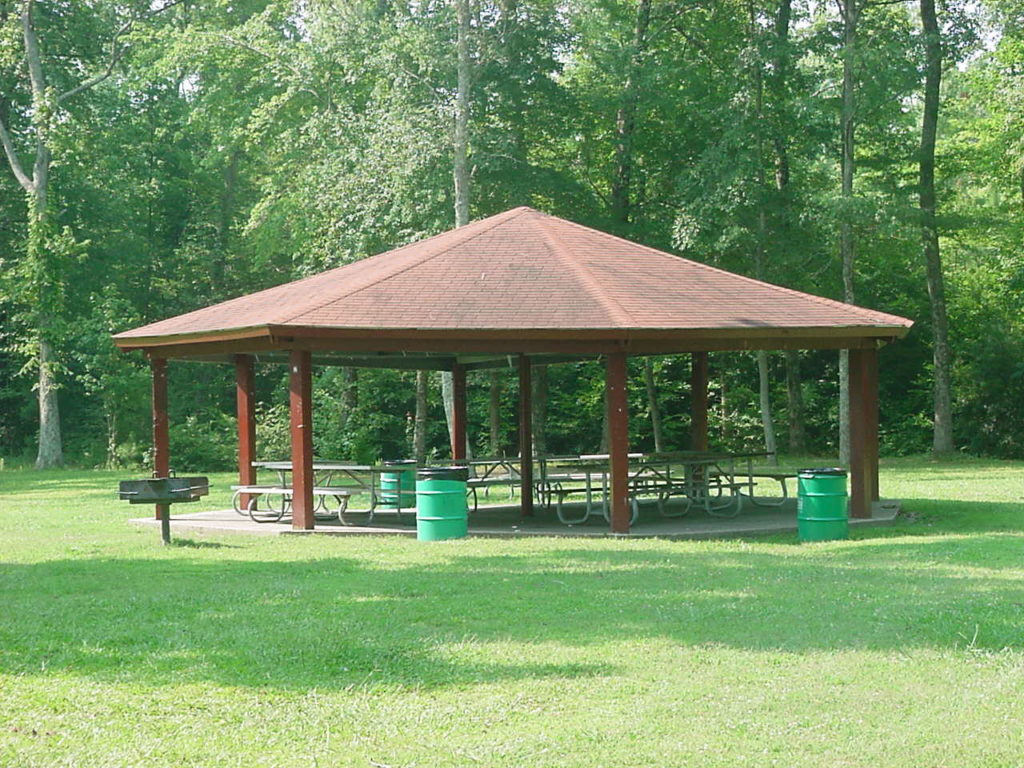 Sent: Wednesday, May 6, 2015 1:48 PM From Rhonda

Yes, she said we could use the lawn.  The slides could really go anywhere near the pool, I believe she suggested the gazebo.  Her contact number is 407-876-5775 and she is option #7.  She also told me they have three circuits, whatever that means :>)
On May 6, 2015, at 2:27 PM, From Tony
I just spoke with Caitlyn and she is working through the locations the slides can be installed and will let us both know.
Sent: Wednesday, May 6, 2015 4:18 PM From Rhonda

Hello.  She said the issue is self contained water slides and grass.  I'm assuming the slip and slide needs constant water.  I'm assuming a double slide that holds the water is more expensive and I'm already over budget.
I guess the parking lot area is okay as long as they put cones up for security and close it off to through traffic.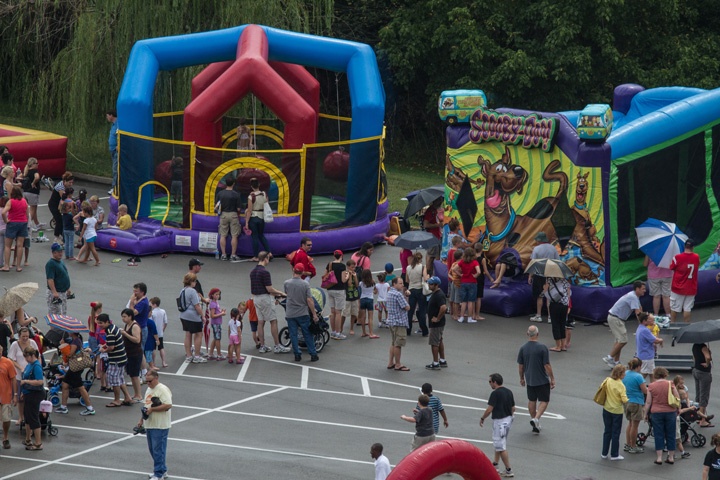 On May 6, 2015, at 4:24 PM, From Tony
The super splash is a self contained slide.  I can fill it and soak the slide lane and then the kids are good to go.  This slide can not work on cement though. We would have to switch this out for another slide to be on cement. The slip n slide would have to be on the cement area. It will take constant running water.
Let me know if you would like to switch out slides.
Sent: Wednesday, May 6, 2015 4:28 PM From Rhonda
I'd like to keep the three inflatables near each other.  Any ideas that might work better?
On May 6, 2015, at 5:26 PM, From Tony
The sports game and slip n slide should be fine. We need to plan on a different slide to replace the super splash.. What if I upgraded you to a 22' slide. I had this come in brand new.
On May 6, 2015, at 5:31 PM, From Rhonda
Will it work for Caitlyn? What would the additional charge be?
On Wed, May 6, 2015 at 6:43 PM, From Tony
Yes. This will work for her. No extra charges.  This one is on me for all your stress 🙂
Sent: Wednesday, May 6, 2015 8:59 PM From Rhonda
Wow, that is so incredibly kind of you to do that, thank you!
Honestly, you had the foresight to jump ahead of any potential issues and I really appreciate that.
I don't know if I mentioned it, however I am on the Social Committee here at Keenes Pointe and we plan quite a lot of events, I will make sure you are our go-to company for fun!
Make sure you leave some business cards as well as there will be a ton of kids at the event.  Thanks again. 
---
This is an excellent example in preparedness and also in playing 'the long game' with customer service. It is easy to up-charge the $100-200 difference in slide prices or cancel the unit. Instead, Tony offers a free upgrade, understanding in the long term it could pay off ten-fold. From the looks of their conversation, it could pay off even more than that – Rhonda is a community event planner!
What did you admire about this exchange? Do you have a good example of killer customer service? Share it in the comments below – or on the Facebook group!