Over the Labor Day weekend some users of Reservation Master got an unexpected surprise – contracts and reports stopped opening! Thanks to Mr. Tim Marden we have a working solution.
If you cannot get your browser to open a window for contracts or reports, this is your guide!
First make sure you are setup correctly with Java and Mozilla Firefox. You must use Firefox for generating reports and contracts.
Open Firefox and navigate to the Add-Ons page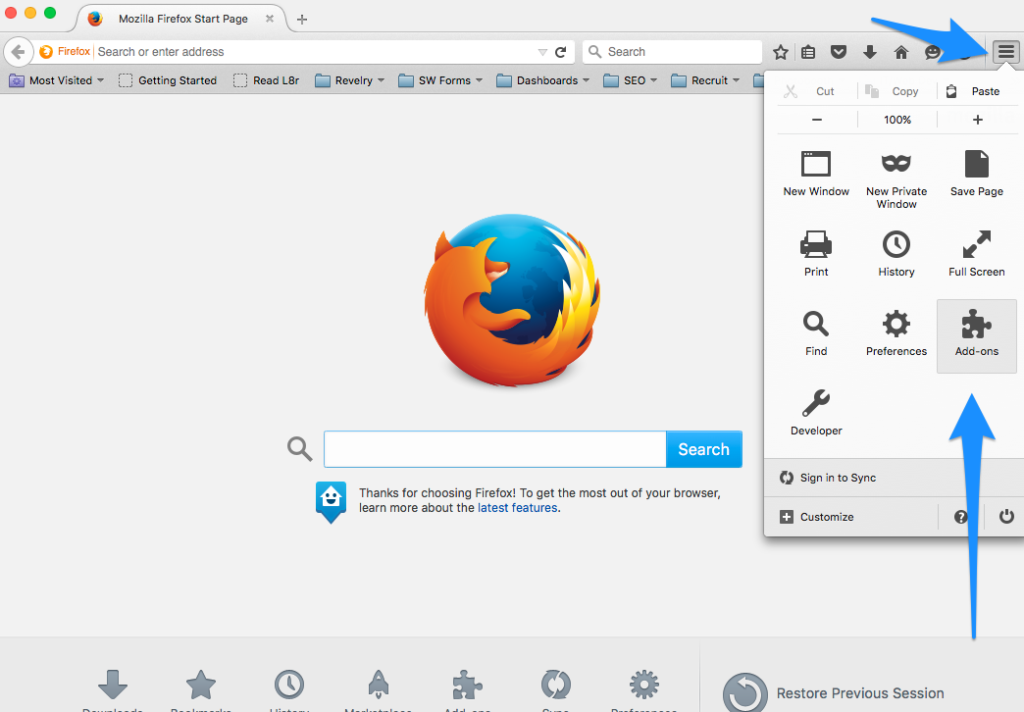 Click on Plugins, type 'Java' in the search bar, and press enter.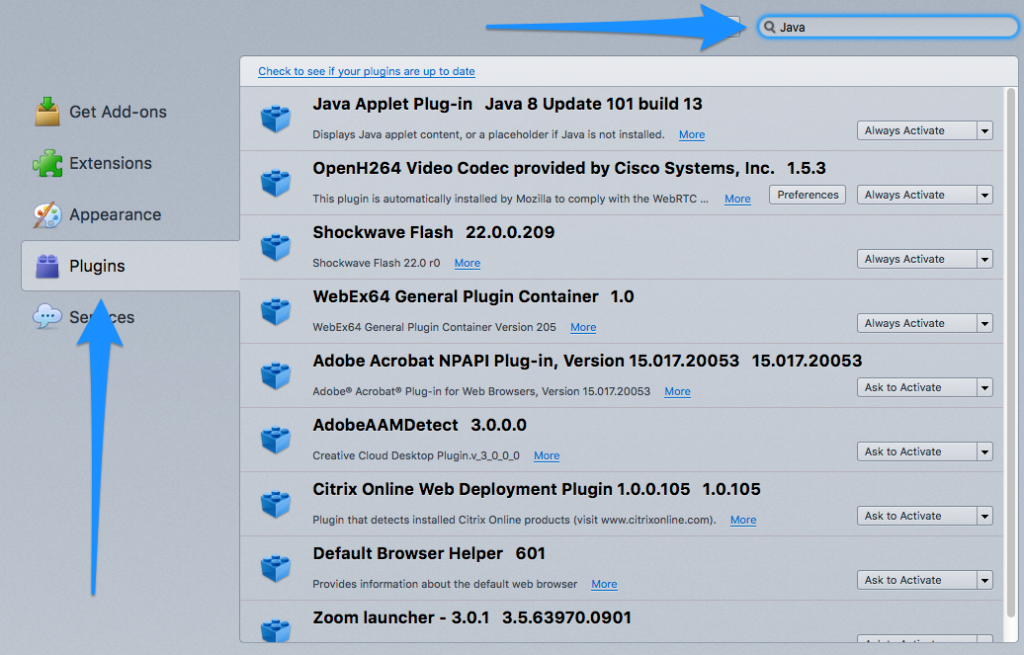 Install 'QuickJava' and 'JavaScript Toggle'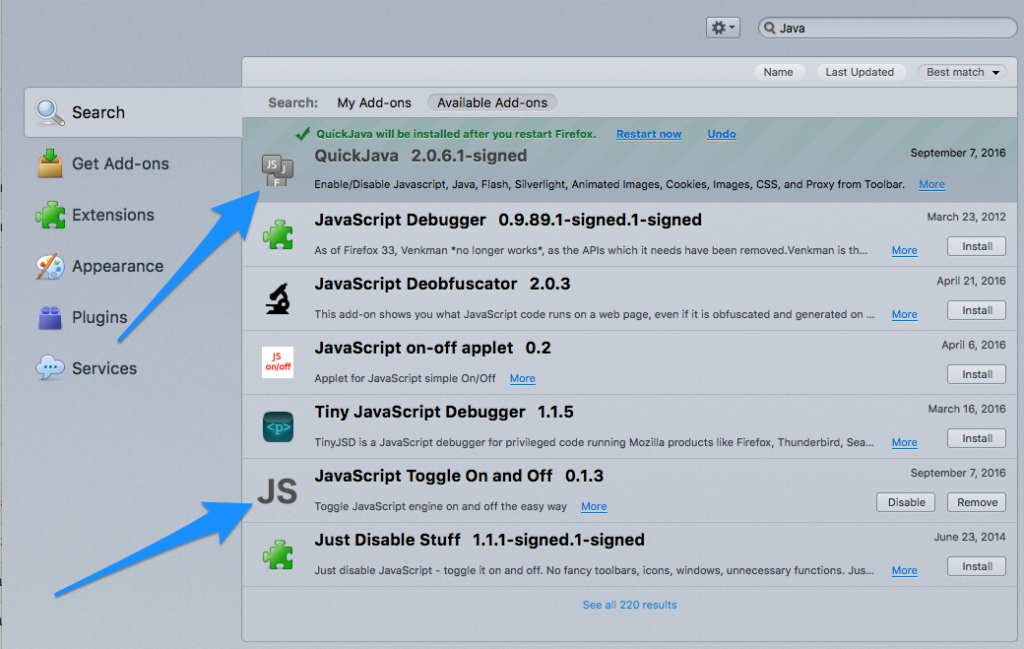 Restart Firefox and start printing!